1 broken arm, 1 broken hand
That's right. I have broken both the forearm and hand on my left limb. The arm got broken after a cliff-wise tumble between some trees off-piste on my 1993 Snowboarding venture in Alpendorf, Austria.

The hand went on the last day skiing in Pas de la Casa in Andorra in 1999.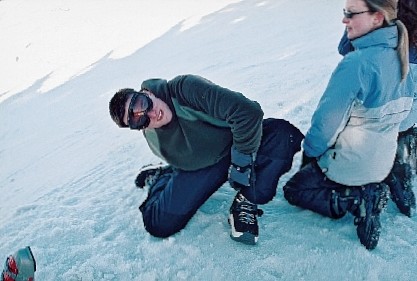 Awards and Medals
Chocolate Medal for Starfish licking
Furry Badge for diving
Green Fingers award for uphill gardening
Online Contact Info
The Madman
Website
Alpinemadness
Yadda yadda yadda. If anyone has any comments about the massive disrepair on my site then read this:

GIVE ME A CHANCE! I have a full-time job as well!